• HOME :



• Accès aux différents Sites :









• Afin de vous repérer dans le site, vous pouvez utiliser le lien ci-dessous ("Accès au PLAN du SITE") que vous pouvez également trouver en barre latérale. Sur cette page vous trouverez un organigramme du site avec les différentes pages.
• Below, you can find the link to the page of "Plan du Site", which shows you the plan of all the pages.
• Abajo, Usted podra encontrar una conexion hacia un mapa de todas las paginas del sitio.



J'ai créé ce site sans prétention afin de montrer des images d'un pays résolument tourné vers l'avenir, mais avec un souci de la conservation du patrimoine naturel. Vous pourrez trouver dans les images suivantes, un aperçu du GABON, grâce à plusieurs sections de photos sur les animaux, les fleurs ou les gens : sections
PHOTOS du GABON
. Il y a également quelques photos des villes gabonaises (
VILLES du GABON
) et des photos d'un GABON des années 70, qu'on ne verra jamais plus (
Le GABON au PASSE
). Ces photos, dont certaines sont en noir et blanc apportent un brin de nostalgie sur un passé révolu, mais toujours présent. Au-dessus, on peut trouver les liens vers les pages
PAPILLONS du GABON
et vers les
CARNETS de VOYAGES au GABON
. Ces carnets de Voyages à travers le GABON , permettent de découvrir certaines facettes, quelquefois méconnues, de ce pays.

•Professionnellement, je suis Spécialiste Biomédical, et mon travail m'a amené à voyager dans toute l'Afrique centrale pour installer des hôpitaux et les équipements techniques nécessaires à leur fonctionnement (Laboratoire, radiologie, bloc opératoire, échographie, cabinet dentaire, autoclave, respirateur, service d'urgence…).

•Ce site, par contre, est presque entièrement tourné vers l'image et ne propose principalement que des photos de la faune, de la flore et des sites touristiques agréables à visiter. Le GABON, pays du TOURISME INSOLITE, possède 13 parcs nationaux dispersés sur tout le territoire et permettent non seulement de protéger la faune et la flore, mais aussi de proposer des excursions inattendues dans des endroits étranges, de voir des animaux dans des conditions naturelles, qu'on ne peut pas retrouver dans les pays tournés vers le tourisme de masse.

•Etant passioné par les insectes, j'ai également présenté une collection non exhaustive bien évidemment, des Lépidoptères :
PAPILLONS du GABON
(Papillons de jour :
RHOPALOCERES
et des papillons de nuit :
HETEROCERES
) que j'ai pu récolter sur place.

•Il s'agit d'un site personnel, qui en aucun cas ne peut donner une vision globale des réalités.


Jean-Louis ALBERT


•
Soleil Couchant sur les Monts de La Lopé :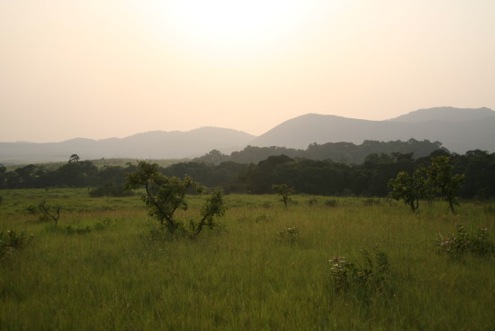 •English
:

I created this web site without ambition, and with the aim to show photos coming from a country involved in a process to keep its nature (Jungle, savannah, animals, trees, flowers…) without pollution as possible as it is in our modern world. The following pictures give to you a glimpse of an different world named : GABON (section
PHOTOS
, or cities of GABON : "
Villes du GABON
"). You have also some pictures taken in the years 70's :
Le Gabon au Passé
(The Gabon in the past). Above, you have links to the butterflies of Gabon (
PAPILLONS du GABON
) or to the travel's book in Gabon (
CARNETS de VOYAGES au GABON
).
•I'm Biomedical Specialist, and my job gives to me the opportunity to travel around Central Africa (Gabon, Congo, Ex-Zaïre, Angola, Nigeria, Ecuatorial Guinea, Sao Tome…) to install hospitals and all the medical equipment they required (Laboratory, X-Ray machine, echography, dental equipment, sterilizator, emergency unit…).
•On the other hand, this web Site is entire open to the world of photos. You will find here, a lot of photos of fauna, flora and beautiful landscapes of Gabon.
•My other hobby is the insects. I also presented a collection of insects, overall lepidopteras :
PAPILLONS du GABON
(
RHOPALOCERAS
and moths :
HETEROCERAS
) I found here, in Gabon.
•This my own web site, and it can't gives an entire vision of the Gabon.
Jean-Louis ALBERT
•Espanol
:
Yo hice este sitio web sin ambicion, para que ustedes puedan ver imagenes de un pais moderno, pero muy cuidadoso de su naturaleza, cuyas paginas siguientes les dan un ejemplo (Paginas
PHOTOS
y
VILLES du GABON
), que son las ciudades del GABON. Ademas, yo puse ciertas fotos tomadas en los anos setenta, con algunas fotos en negro y blanco (
Le GABON au PASSE
). Arriva, se encuentran las conexiones hacia las fotos de mariposas y las libretas de viajes con imagenes de este pais, siempre cambiando :
PAPILLONS du GABON
y los
CARNETS de VOYAGES au GABON
•Yo soy un Especialista Biomedico, y mi trabajo me ha dado la oportunidad de viajar en toda Africa Central (ademas de otros continentes), para hacer instalaciones de hospitales y de los aparatos medicos necesario a sus funcionamientos (Laboratorio, salas de radiologia, salas de operaciones, ecografia, aparatos dentales, esterilisadores, respiradores, servicios de emergencia…).
•Este sitio web es enteramente dedicado a las fotos y ustedes encontraran fotos de los animales, flores y paisajes maravillosos del pais.
•Estoy muy enterado en los insectos, y es porque se puede ver aqui un conjunto de insectos, sobre todo mariposas que fueran tomadas aqui, en Gabon :
PAPILLONS du GABON
(Mariposas de dia
RHOPALOCEROS
, y de noche
HETEROCEROS
).
•Eso es un sitio web personal, que no puede dar una imagen completa del pais.
Jean-Louis ALBERT
Profil de Jean-louis Albert | Créez votre badge





•D'autres sites web sur le GABON (Another websites about GABON) : (Voir la Page "LIENS" en barre latérale)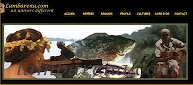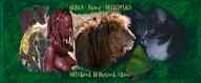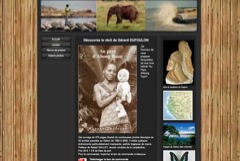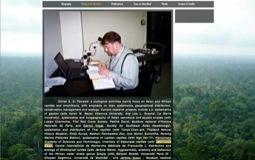 Le GABON : Des images d'un monde étonnant.

Remonter / Top